Eco-friendly floristry workshops in Ingatestone & Brentwood
royal_slider_gallery_87350-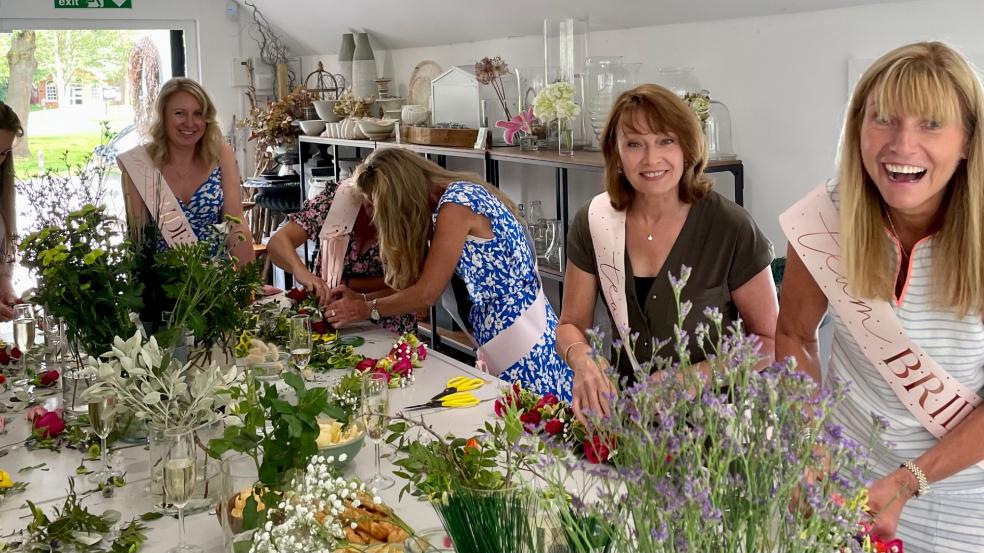 Ever fancied learning floristry? Would you like to create beautiful floral designs for your home or to give to family and friends? Why not come and learn with me at Helen Sheard Floral Designs. I am a fully qualified teacher and florist.
My studio is based in the beautiful village of Blackmore, near Brentwood and Chelmsford. I can offer a range of courses, including half day & full day courses tailored to suit your requirements, suitable for a range of abilities, see details for each course. Alternatively, some of the courses I can bring to your chosen venue.
You can join one of my mixed small classes or have your own personalised session with a group of family & friends. This can be a fun way to hold a team building activity, hen party or a birthday gathering.
I also offer 1 to 1 tuition specialising in techniques that are friendly to the environment.
You always have a break for lunch or finish your afternoon with a visit to Blackmore tearooms for afternoon tea !
For more information and to reserve your place, please see the workshops available below.
If you would like to receive regular updates on courses at HSFD please sign up for my newsletter and follow me on Instagram and Facebook.
/opt/ft/core/content_blocks/bootstrap/CMSMoreElements/button.tpl.php
/opt/ft/core/content_blocks/bootstrap/CMSMoreElements/spacer.tpl.php
If you are looking for social event/experience for a company, flower arranging or floral designing with Helen from Helen Sheard Floral Design is a must. She has so much to offer for every season, and her tutorials are great fun with complete interaction. Whether it's a event for Christmas wreath making to an Easter basket, or posie arranging, Helen will not let you come out of her studio/ venue without an amazing creation . Helen offers a great fun-filled opportunity for a company event.
Waitrose Billericay
Just need to say what an absolutely amazing experience we have all had with Helen. I wanted to give my daughter-in-law to-be a quality hen party experience, and Helen surpassed my expectations. We created beautiful flower crowns under Helen's guidance. Nothing was too much trouble for Helen, we had a wonderful fun afternoon with a glass (or two) of prosecco, beautiful flowers, in a lovely studio with great tuition. Highly recommended !
Jo Brown
masonry_27490-masonry
/opt/ft/core/content_blocks/bootstrap/CMSMoreElements/button.tpl.php
/opt/ft/core/content_blocks/bootstrap/CMSMoreElements/newsletter_signup.tpl.php
/opt/ft/core/content_blocks/bootstrap/CMSMoreElements/social_media.tpl.php
/opt/ft/core/content_blocks/bootstrap/CMSMoreElements/content.tpl.php